The new 2022 Lexus LX 600 luxury SUV is based on the Toyota Land Cruiser.
Lexus has retired the third generation of its large SUV after a full 14 years.
The LX 600 is based on the new Land Cruiser, which it resembles in appearance at first glance.
Exterior Interior
Still, the 2022 Lexus LX 600 is recognizable by its distinctive radiator grille, which is bigger on the new model than ever before.
Customers will be offered several equipment packages, as well as different seat configurations – from 4 "armchairs" placed in two rows to three rows of seats to transport 7 people.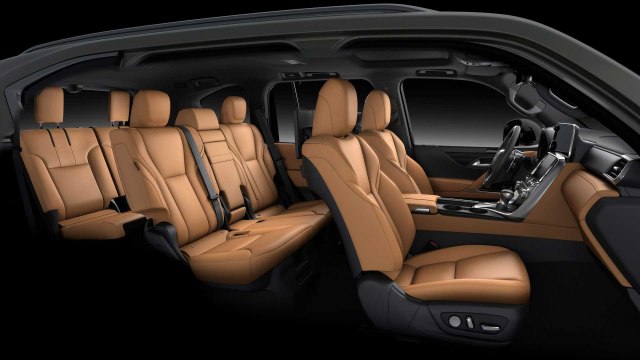 Engine
When it comes to the engine, there aren't many surprises.
The previous 5.7-liter V8 atmosphere is now a thing of the past – it is being replaced by a more modern twin-turbo 3.5 V6 that is also used in the new Toyota Land Cruiser.
The engine produces 415 hp (301 kW) and 649 Nm, which is 26 hp and 103 Nm more than in the case of the unit used in the third generation LX 600. There. is no official rating for MPG as of now.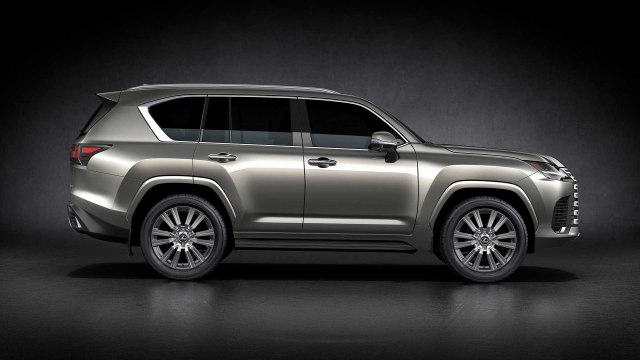 2022 Lexus LX 600 Release date
The new Lexus LX 600 will arrive in American showrooms in the first quarter of 2022,
Lexus LX 600 Price
2022 Lexus LX 600 the cost of this luxury SUV vehicle is expected to be around $90,000.
New Lexus LX 600 – Japan's Rolls-Royce Cullinan!